zugangspunkt für mehrere benutzer
Der Bab Öffner & Reader JAN funktioniert als Access Point, der einfach an Türen angebracht werden kann und so in verschiedensten Stanorten wie dem Büro, Hotelräumen, Garagen und Wohnhäusern für Access Control sorgen.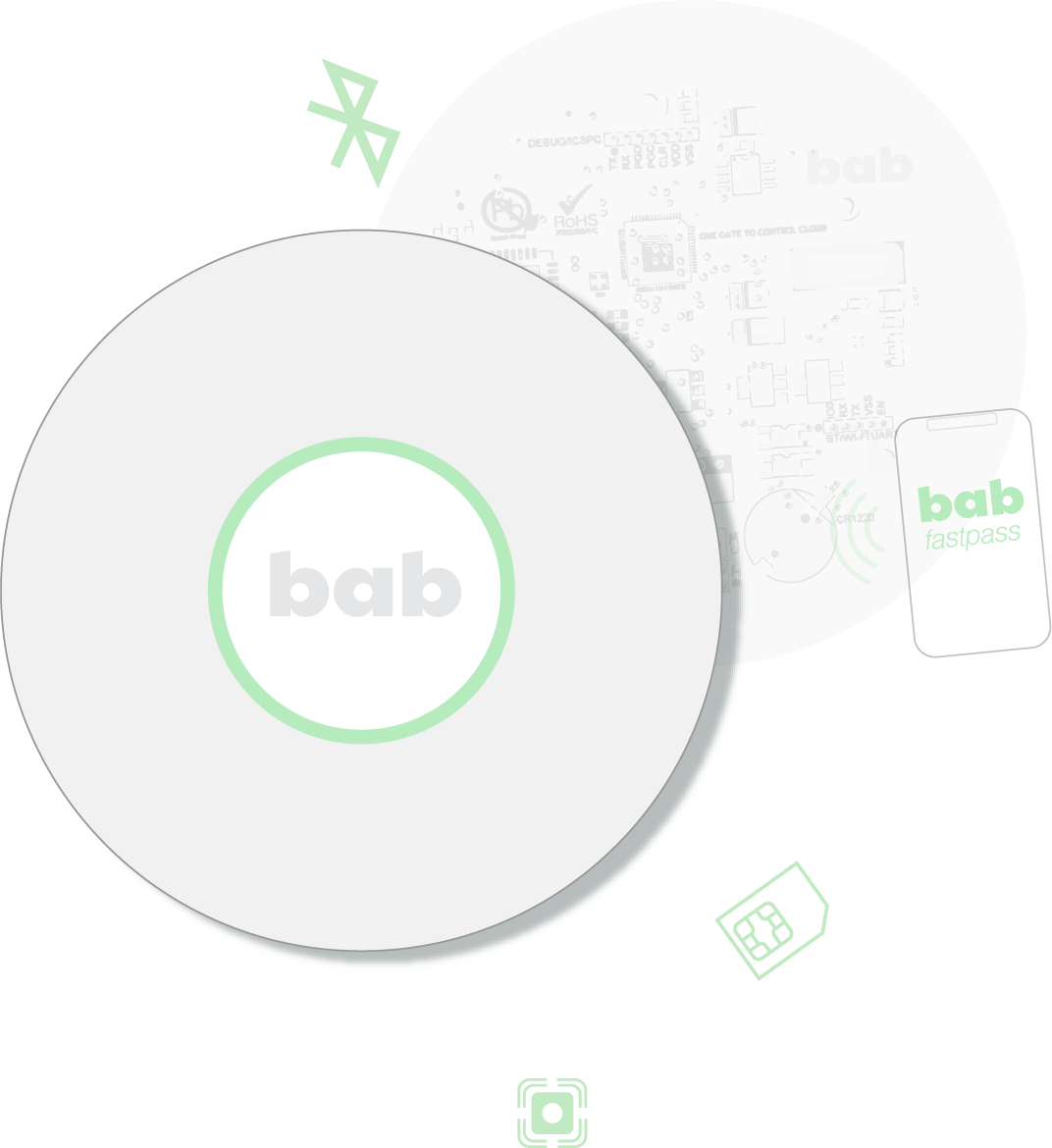 Bab opener & readerJan is working as an access point which you can position on the doors for access control in different locations like offices, hotel rooms, garages, or even houses.
---
Bab reader Jan connects with Nan beacons and mobile devices to access rooms, unlock doors & turnstiles and track people & objects. Just tap or hold your Nan beacon or mobile device to the Jan reader.
features
just some of the many features
Bluetooth 5.0 Low energy communication
Single, Multiple Access in Timezones
Suitable for all door types
Encryption protocols
Wifi connection
Modes, Auto Open in Range, Shake Shake
Diameter, 100 mm
Application for Android and IOS
SDK, API for Android and IOS
Online & Offline Matching
Unlimited Keys
Application areas: Opening Doors,
Barriers & Turnstiles
With Bab reader Jan, users can assign multiple users to access for one or more access points in a simple and fast way by sending access codes via e-mail or text message. You can give access to anyone when you want to let them in even when you are far away.
Erhalten Sie Zitat