rf technologies


with refined design

Implementations of access and tracking systems have become essential for many companies recently due to its great advantage of location detection of objects or persons.

Bab serves rf technology with refined design which allows users to unlock doors and have fast access. It also provides real time location information that enables users to keep track of access location and time easily.

More Info
solutions
Bluetooth systems are cheap, easy to set up - maintain and can be used as many different solutions like managing access control, time & attendance, indoor tracking, rtls, social distancing, room capacity and more.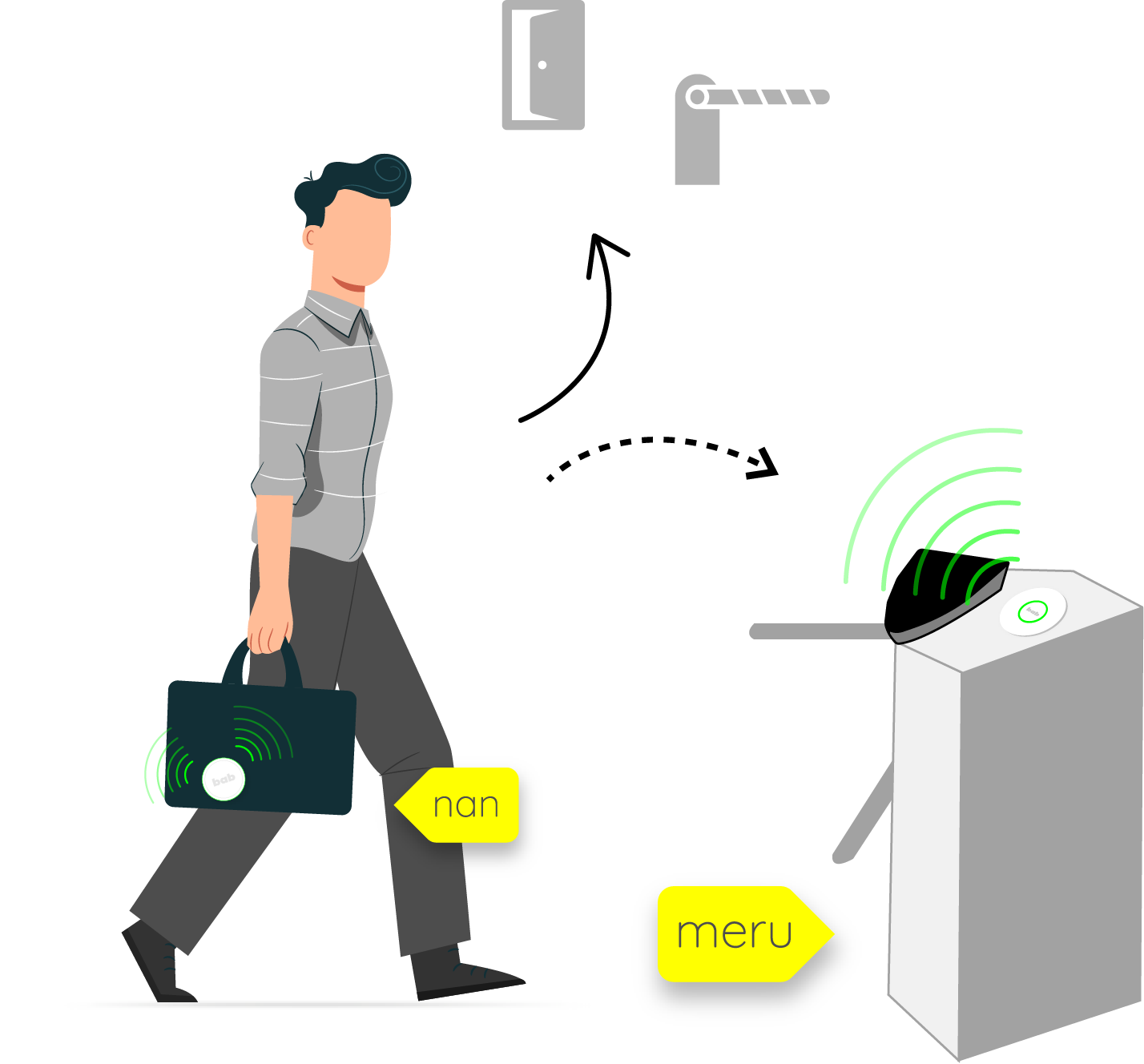 bab beacon
NAN
fast access & lightweight
Bab beacons provide access & tracking technology with modern design which is lightweight and easy to carry with for opening doors & turnstiles, indoor positioning, tracking of people and objects.
More Info
bab mega controller
MERU
advanced connecting
Bab mega controller Meru - allows users to review real-time access - is just like the controller Vav but a more advanced version which connects up to 4 wired electronic door locks.
More Info
bab reader
JAN
opener & wall reader
Bab opener and reader Jan connects with Nan beacons and mobile devices to access rooms, unlock doors & turnstiles and track people & objects. Just tap or hold your Nan beacon or mobile device to the Jan reader. The bluetooth and NFC wall reader work effortlessly with both access cards and mobile devices.
More Info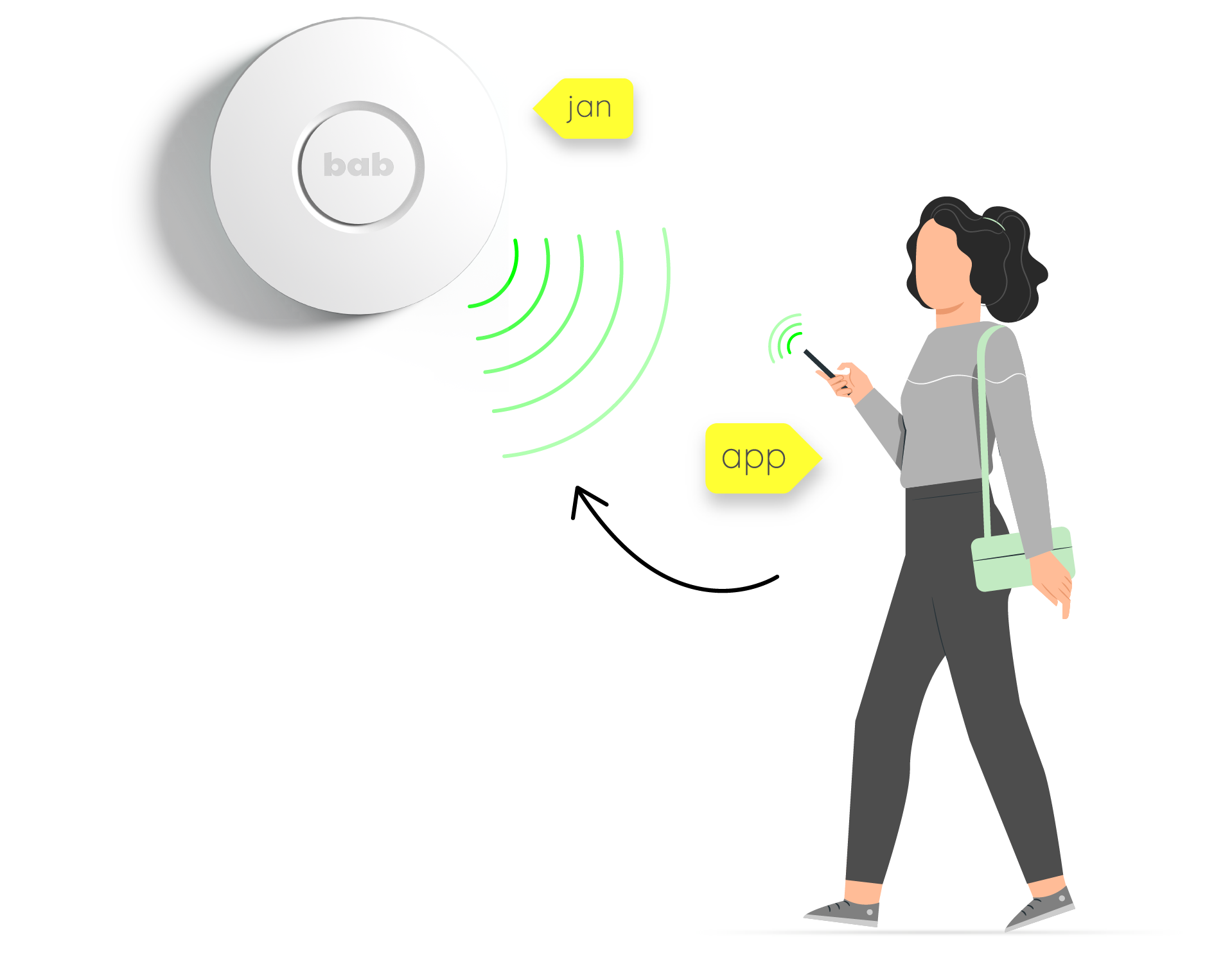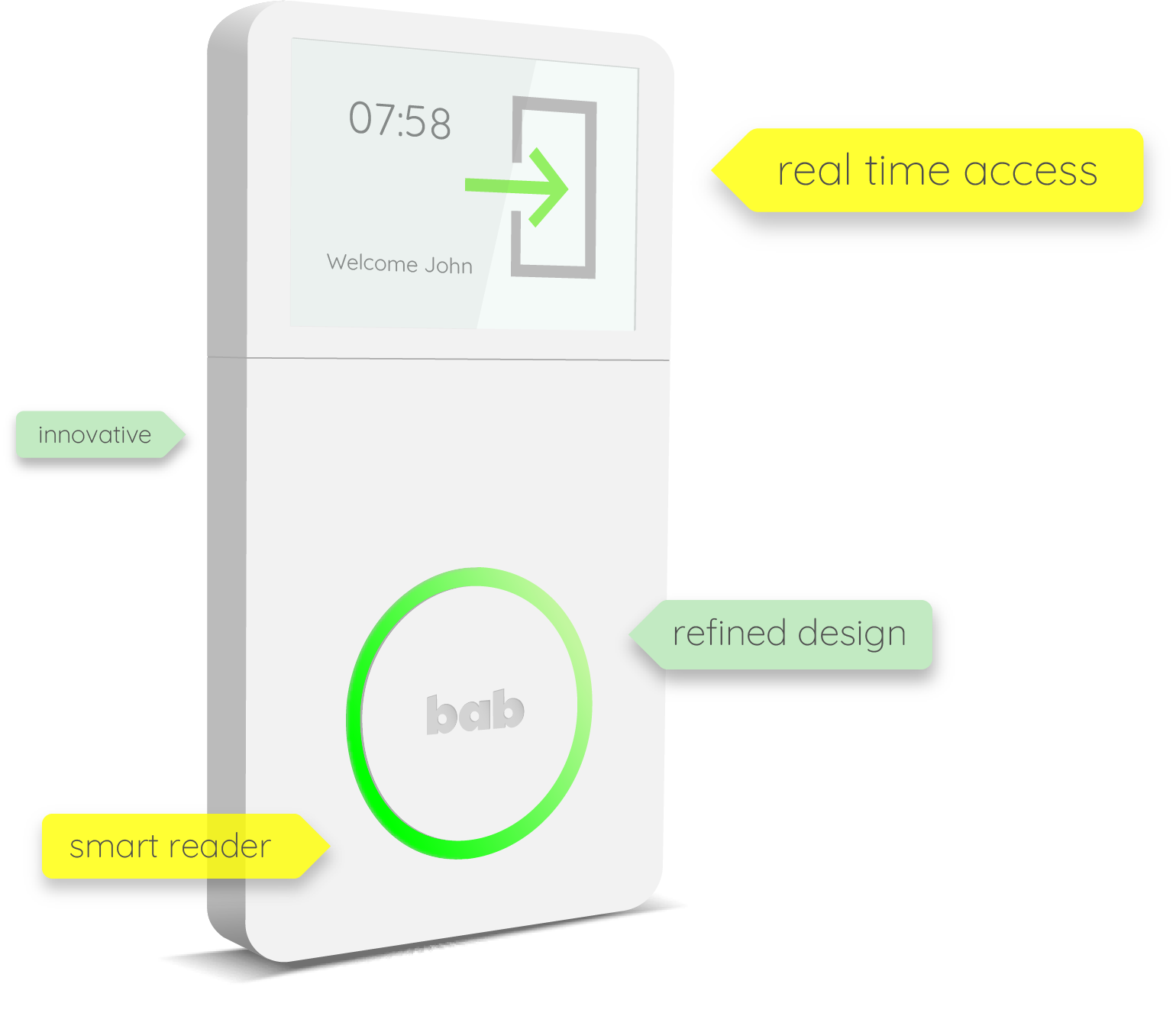 bab controller
VAV
strong & smart
Bab controller Vav allows users to review real-time access information including both employees' arrival and leave. Users can restrict or share access and manage all the door access permissions from anywhere they want.
More Info
bab
mobile app
access
Bab mobile app lets users unlock the doors with their phones. Users can hold their phones to the reader just like using a keycard to access areas fast via Bluetooth on iPhone and NFC on Android.
Share Access Key
Set Access Time
Shake and Pass
Safe Access